Apple Fitness+: How Can I Use it On My TV?
You Can Now View Apple Fitness+ Workouts on Your TV Using AirPlay 2

Since the release of Apple Fitness+, one of the major complaints was that the only way you could view Fitness+ workouts on a large screen was if you had an Apple TV HD or the newer Apple TV 4K.
These complaints were well justified as it's not so easy to do a Fitness+ workout using the small screen of your iPhone. It's a little better, but still not ideal to use an iPad, if you have one.
Without the right model of Apple TV, you were stuck using a small screen for your Fitness+ workouts.
With the recent release of iOS 14.5 and WatchOS 7.4 this problem has been fixed. Apple has added AirPlay 2 support to Apple Fitness+, and now you can use any TV or streaming device that supports AirPlay 2 to do your Fitness+ workouts.
What if I Don't Have a TV that Supports AirPlay 2?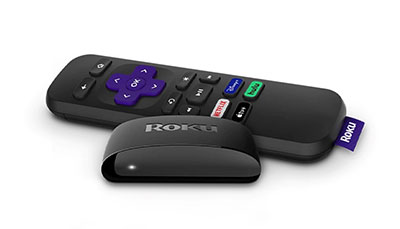 What can you do if your TV doesn't support AirPlay and you are not ready to spend the money to get one that does?
This is where our friends at Roku come into play. Roku has recently added AirPlay 2 to most of their video streaming devices. A Roku streaming device can be connected to any TV with an HDMI input. If your TV doesn't have an HDMI input, then it's probably time to get a new TV.
Roku has a wide variety of devices that support AirPlay and can be purchased for as little as $24.99. The setup is easy and it's the most cost effective way to get AirPlay on a TV that doesn't have built-in support for AirPlay.
Listen to the Workout on Your AirPods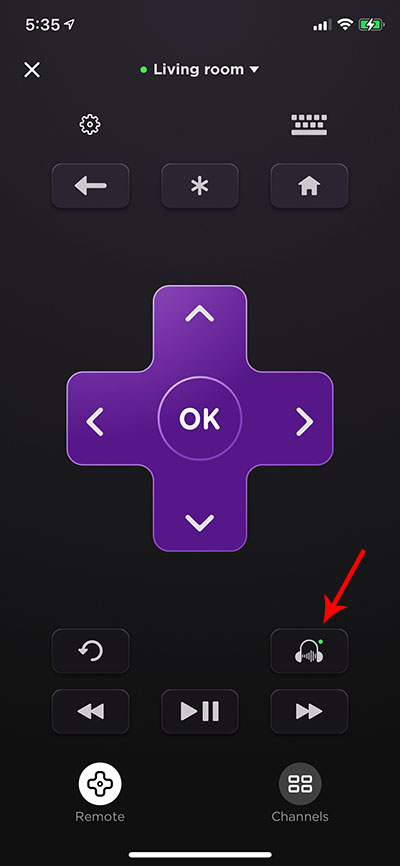 If you use a Roku streaming device, there's one benefit that I really like. Using the Roku Remote Control app on your iPhone you can choose Private Listening. This allows you to listen to the audio on your iPhone using it's speaker, or any earbuds (including bluetooth) that are connected to the iPhone.
With this feature, you can view the workout on the TV, and at the same time, listen to the workout on your Airpods (or any other earbuds that are paired with your iPhone).
To listen to the workout on your AirPods:
Run the Roku Remote Control app on your iPhone
Connect it to your Roku streaming device
Tap Remote on the bottom left side of the screen
Tap the Headphone icon on the right side of the screen towards the bottom
You will then see a green dot and a sound wave in the button
How Do I Do a Fitness+ Workout Using AirPlay?
Run the Fitness app on your iPhone
Tap Fitness+ at the bottom of the screen
Choose the Fitness+ workout that you want to do
Tap the Let's Go button to launch the workout
Tap the AirPlay icon in the bottom right corner
Select your AirPlay device
The AirPlay icon should turn blue
Tap anywhere on the screen to dismiss the AirPlay menu
Tap the Play button to start the workout on your TV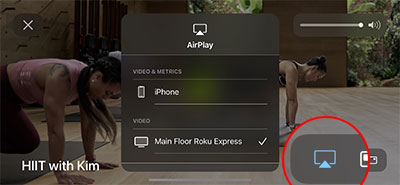 It's Time to Try Apple Fitness+
Apple continues to show their commitment to health and fitness by continuing to add features and new workouts to Fitness+. Apple has been adding new workouts each week, and there are now more than 800 workouts available in Apple Fitness+.
Apple has added Workouts for Pregnancy, Workouts for Older Adults and Workouts for Beginners. You can find all of these in the Workout Programs section of Fitness+.
You've got nothing to lose. Anyone who owns an Apple Watch gets a one month free trial. If you recently purchased a new Apple Watch, you'll get a three month free trial.
Products mentioned in this post
Products that you may be interested in
Please note that this page contains affiliate links. This means that if you purchase from some of these links, we will receive a small commission from the sale at no extra cost to you.