Apple Fitness+: New Workouts for Pregnancy and Older Adults
What's New in Apple Fitness+?
With its newest enhancements to Apple Fitness+, there are even more ways to make fitness inclusive for all. By adding Workouts for Pregnancy, Workouts for Older Adults and additional Workouts for Beginners, Apple is reaching out to those who may not have felt comfortable using Apple Fitness+ until now.
Workouts for Pregnancy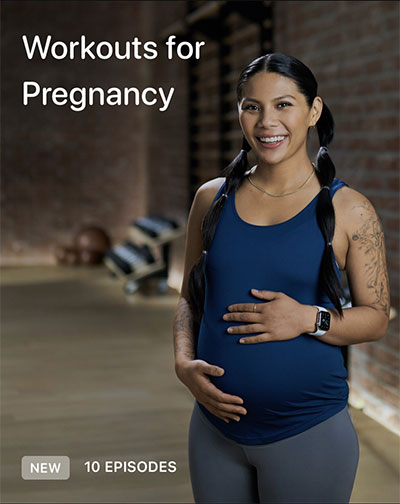 These workouts were created specifically for pregnant women to help them stay active during a healthy pregnancy. Ten new workouts were released in the Workouts for Pregnancy section, including six Strength workouts, two Core workouts and two Mindful Cooldown workouts.
As with all Fitness+ workouts, there are three trainers doing the workouts. In these workouts, each trainer offers options that are appropriate for one of the trimesters of the pregnancy. The workouts include tips for making any exercise more comfortable as the body changes during the pregnancy.
These workouts will not only benefit you during your pregnancy, they will help prepare for after pregnancy when it will help to have built up your strength and flexibility.
As Apple says, "Check with your healthcare provider before starting any exercise program."
Workouts for Older Adults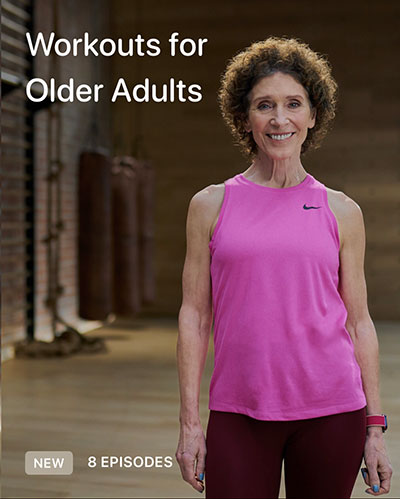 These workouts are for anyone who wants to stay active as they age, in order to maintain their health and remain independent. The eight episodes include two Strength workouts, two Core workouts, two Yoga workouts and two Dance workouts.
These workouts are designed to improve strength, flexibility, balance and mobility which are all important as we age. The dance workouts focus on cardio fitness and coordination, and is also known to improve cognitive function and boost memory in older adults.
Some exercises offer options to use a chair for support, and also provide options for using one light dumbbell to maintain muscle mass. Each workout is only 10 minutes long. You can do these exercises one at a time, or group a few together for a longer workout.
These workouts are all lead by the age-defying Molly Fox who despite her 60 plus years, still moves like someone 20 or 30 years younger. She's the proof of what you can do by staying active as you age.
Don't forget, "Check with your healthcare provider before starting any exercise program."
Workouts for Beginners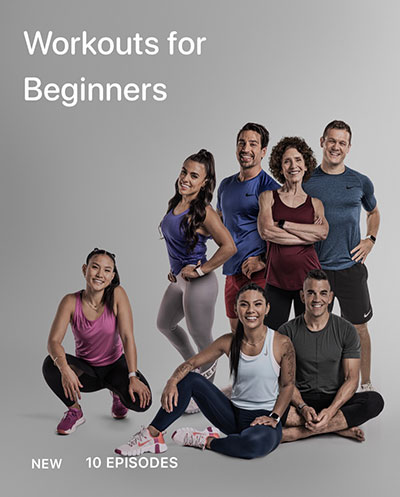 This is not new in Fitness+, but additional workouts have been added to this section. There are now 10 workouts in this section – one new Strength Workout, one new HIIT Workout and one new Yoga Workout.
Each workout has several trainers doing the workout together. At least one of the trainers will be doing a simpler modified version of the exercise that is intended for those who are not yet ready to do the full workout.
There are 10 minute workouts and 20 minute workouts. Start with the 10 minute workouts, and work your way up to the 20 minute workouts.
Where Do I Find These Workouts?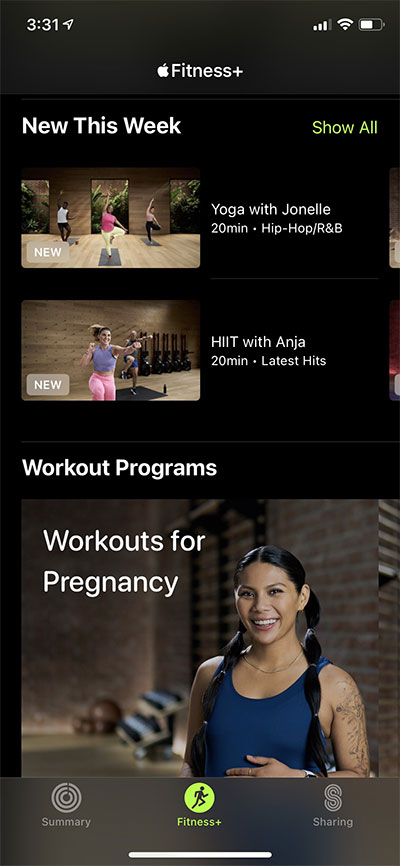 On the Fitness+ screen, scroll down past New This Week, and you'll see Workout Programs. Below Workout Programs you'll see Workouts for Pregnancy.
You can tap that if you want to see the Workouts for Pregnancy, or swipe left and you'll see Workouts for Older Adults and Workouts for Beginners. Tap any of those to see the workouts. Each of the different types has an introductory video as well as a description of the workouts.
It's Time to Try Apple Fitness+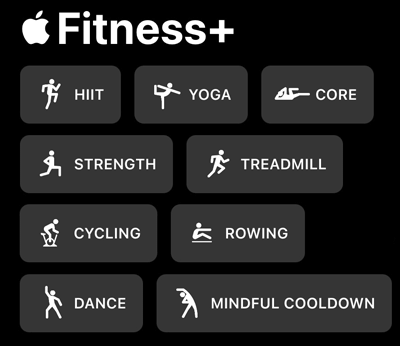 Apple continues to show their commitment to health and fitness by continuing to add features and new workouts to Fitness+. Apple has been adding new workouts each week, and there are now more than 600 workouts available in Apple Fitness+.
You've got nothing to lose. Anyone who owns an Apple Watch gets a one month free trial. If you recently purchased a new Apple Watch, you'll get a three month free trial.
Products that you may be interested in
Please note that this page contains affiliate links. This means that if you purchase from some of these links, we will receive a small commission from the sale at no extra cost to you.