My Favorite Water Tracking App for Apple Watch
Do you hate drinking water as much as I do? What about using a water tracking app?
I've never been good at drinking enough water each day. I hardly feel the sensation of thirst and don't enjoy drinking plain water. I do suffer from migraines but even excruciating pain wasn't enough to keep me consistently hydrating.
As an Apple Watch and iPhone user, I knew that there are many water tracking apps out there that encourage drinking more water with reminders. Tracking my water intake seemed like yet another task to add to my long daily to-do list. I didn't want to track every time I took a drink, yet I did want to make sure that I was getting enough fluids. I was determined to reduce the number of migraines and give my digestion a boost. The added benefit is that water supposedly reduces stress and who doesn't want THAT?
Do you really need to drink 8 glasses of water a day?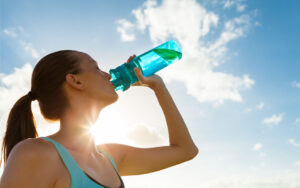 You have probably heard the advice to drink eight glasses of water a day. Actually hydration is different for each person. According to the Mayo Clinic you might need to modify your total fluid intake based on these factors:
Exercise: Do you exercise enough to make you sweat? It's crucial to drink enough water to cover the loss of fluids. It's important to drink water before, during and after a workout.
Environment: What's the weather? Is it a hot day? Additional fluid is needed as the weather heats up. Dehydration can also happen at high altitudes.
So, how do I know if I'm drinking enough?
Your fluid intake is probably adequate if:
You rarely feel thirsty
Your mouth doesn't feel dry
Your urine is colorless or pale yellow
Your bowel movements are soft
Your skin doesn't feel dry
If you really want to make sure that you are drinking enough, try tracking your water intake on your iPhone. This can be done manually through the Health app or through third-party apps that integrate with the Health app.
What Water Tracking app do I recommend for the Apple Watch and iPhone?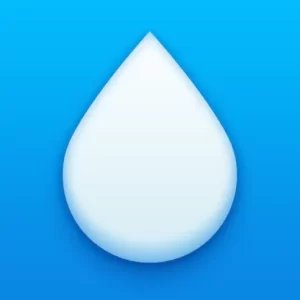 There are a bunch of good third-party water tracking apps available for the iPhone and Apple Watch such as Water Reminder, Waterllama, Drink Water Reminder N Tracker and WaterMinder.
I decided to try WaterMinder (which is free with in-app purchases) since it earned Apple's Editors' Choice award. WaterMinder is highly rated (it received a rating of 4.8 out of 5) PLUS it's free! Can't beat that…
The WaterMinder water tracking app helps me keep hydrated throughout the day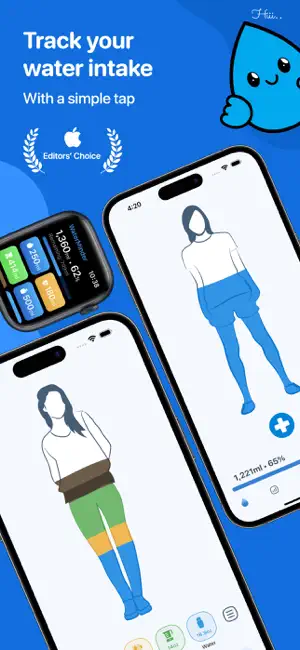 The WaterMinder water tracking app makes it simple to track water and other drinks such as coffee, tea, juice. Reminders pop up on your Apple Watch or iPhone throughout the day which makes it so easy to add drinks in real time. It's also simple to view fluid intake history.
There is a satisfying animated reward as soon as you complete your daily allotted water intake.
Using WaterMinder makes staying hydrated feel less like a chore and more like a fun game. Since I started using WaterMinder I have stayed well hydrated each day. This means less migraines, better digestion, less stress and better-looking skin.
I've been using the free version of the app and it's been great which is why I recommend WaterMinder to you!
Products that you may be interested in
Please note that this page contains affiliate links. This means that if you purchase from some of these links, we will receive a small commission from the sale at no extra cost to you.