Can Your Apple Watch Predict Covid-19?
The Apple Watch Can Predict Covid-19 Before Symptoms Show
Wouldn't it be amazing if your Apple Watch could warn you that you may have Covid-19 even before you feel any symptoms or get tested?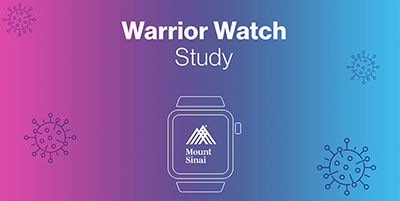 A recent study done at the Mount Sinai Health System in New York determined that by analyzing measurements from the heart rate monitor of the Apple Watch (Series 4 or later), Covid-19 can be detected up to seven days before symptoms are felt, or before a test can diagnose that you are infected with Coronavirus .
Mount Sinai's Warrior Watch Study was done over a five month period between April 29, 2020 and September 29, 2020 and included almost 300 health care workers from Mount Sinai. The participants in the study used the Warrior Watch app that was developed for this study. They needed to wear their Apple Watch regularly during the study period in order to monitor their heart rate and Heart Rate Variability (HRV). In addition, they were required to answer a brief daily survey about symptoms and stress.coronavirus
How Was Covid-19 Detected?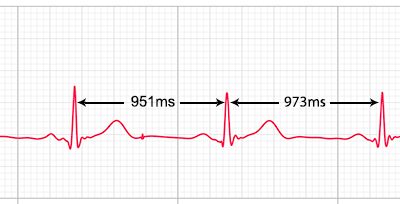 This study found that Heart Rate Variability (HRV) changes when people are infected with Covid-19. Determining HRV is different from measuring the person's heart rate. HRV is the variation in the time interval between each two consecutive heartbeats.
It was found that when people are infected with Covid-19, their HRV gets lower, indicating the body's response to the Coronavirus infection. The change in HRV was found during the 7 days before and after a Covid-19 diagnosis compared to the HRV during uninfected time periods.
Early detection of Covid-19 could be of great help in slowing down the spreading of Coronavirus, since many people are contagious before they show symptoms or receive results of a positive test for Covid-19.
There are other studies that are being done in order to determine whether data gathered from wearable devices can help detect infection with Covid-19, and unlike the Mount Sinai study, some of these are open to the public.
How Can This Help Me?
Many of the Covid-19 wearable studies that are being conducted now are not open to the public. However there are some studies that are open to the general public and if you have the right wearable device (many of them support the Apple Watch), you can join in the party.
DETECT Study (Scripps Research)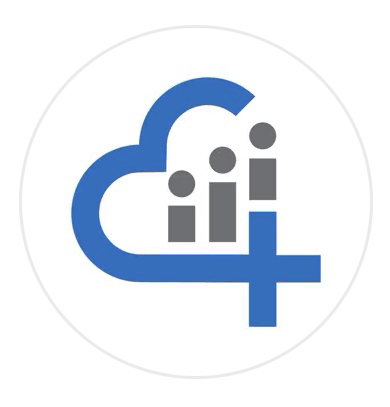 The DETECT (Digital Engagement & Tracking for Early Control & Treatment) study from Scripps Research works with many different devices including Apple Watch, Fitbit, Garmin, Amazefit, Oura, Beddit and Withings.
If you have an iPhone and Apple Watch, you can get started by installing the MyDataHelps app on the App Store. If you want to learn more about the DETECT study, just click here.
Covid-19 Wearables Study (Stanford University)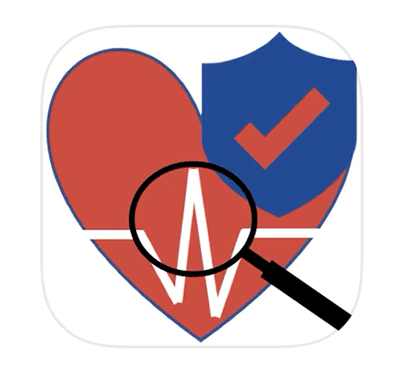 Stanford University's Covid-19 Wearables Study is also open to the public. Just download the MyPHD app on the App Store if you'd like to join in. To learn more about the Stanford Covid-19 Wearables Study, click here. This study also supports the Apple Watch.
What's Coming in the Future?
As more studies are being done, and more people are joining these studies, the Apple Watch and other wearables are being used to gather important data from many people. This information will potentially help slow the spread of the Covid-19 pandemic, as early detection of infection is one of the important ways to slow the spread, by quarantining people before they become contagious.
Blood Oxygen Level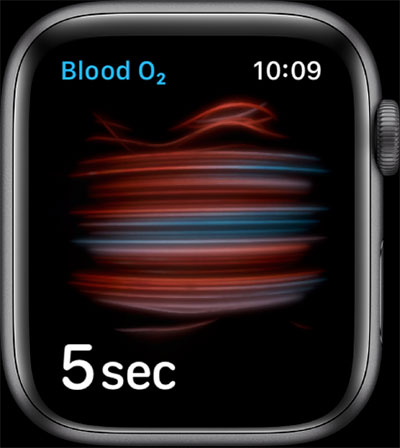 Most of these studies began before the Apple Watch Series 6 was released. The Series 6 added a sensor to measure your blood oxygen levels. It is known that those who are infected with Covid-19 may suffer from low blood oxygen levels. By wearing the Apple Watch Series 6, you can receive an alert if your blood oxygen level gets too low. This would allow you to seek medical intervention sooner than you would if you were not wearing the Series 6. This is a potential life saver.
If you are wearing an Apple Watch Series 6, and you notice that your blood oxygen level is dropping below 92% on a regular basis, you should probably contact your health care provider. We can expect future studies that add monitoring of the blood oxygen level to their Covid-19 studies.
What Can I Do Now?
Sign up for either the Scripps DETECT Study or the Stanford University Covid-19 Wearables Study. That's what I've done.
By being part of either or both of these studies, you'll potentially benefit from information that may detect if you have Covid-19. In addition, you'll be contributing your data so that these studies can quickly gather as much information as they can, and help with early detection of Covid-19.
Products that you may be interested in
Please note that this page contains affiliate links. This means that if you purchase from some of these links, we will receive a small commission from the sale at no extra cost to you.